Welcome to Toal, Griffith + Ragula.
Serving Clients Since 2003.
If you are looking for a blend of personal service and accounting expertise, we are the firm for you. We offer a broad range of services for businesses, individuals, and non-profit organizations. Check out the full list under our Service tab. We are experienced and we're friendly. Check out our staff under Our Firm tab and see why we're not your typical accountants.
Contact us to today to start our partnership.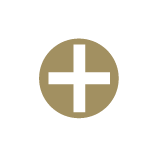 TGR is now offering Human Resource Services.
Toal, Griffith + Ragula, LLC
has a winning team to guide
you through the complicated
time we live in today.
Subscribe to and read our monthly toal, griffith + ragula newsletter.
Obamacare's future may be up in the air, but these changes for 2017 must be followed now.

Read more.